We propose an ideal outsourcing solution.
STAR Logistique
offers you an optimized solution, through an adjustable and functional tool that can be adapted to any type of business.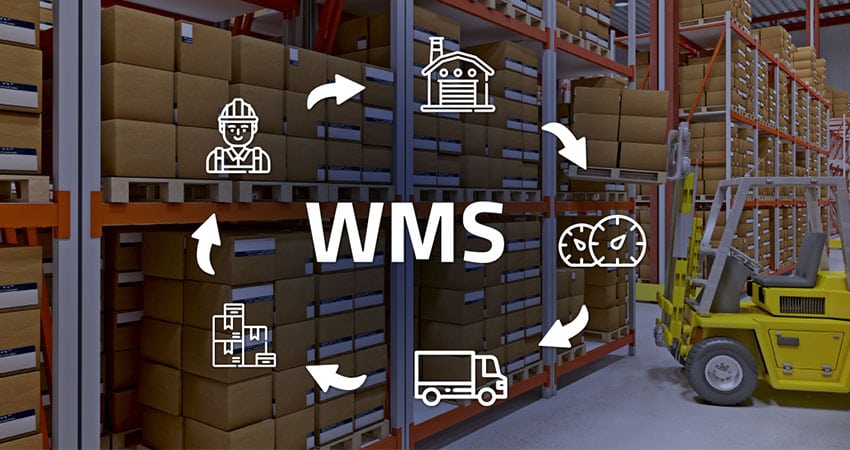 A tout moment vous gardez le contrôle de vos stocks, en toute transparence, grâce à notre WMS.

✔Transmission de la commande
✔Préparation de la commande
✔Prise en charge par notre transporteur
✔Livraison de la commande
✔Gestion des retours
Management and organization of your logistics through
WMS
The WMS is a Warehouse Management Software that manages logistics flows, thus increasing the reliability of associated information and optimizing storage performance. It brings added value to the company, but also to the customer as it improves both working conditions and productivity.


Strengths of the Solution
Full integration of all components of the logistics chain (software, hardware, interface, services).
Improved reliability of the information system, which reduces the costs of over-storage, emergency orders, management of customer returns, etc.
Reduced order preparation time
Control of product traceability by lot number, pallets, etc.
IT decision support
Remote access available for stock consultation by customers.
We also have Software dedicated to ERP logistics
Addresses Database
Orders and Invoicing
Customer Accounts and Payments
Customer service
Product and Stock Database
Warehouses
Archiving and Data Security
Adjustable and Functional tool
Regarding transport, our drivers are equipped with secure utility vehicles. We organize regular tours all year round. We build stable and long-lasting relationships with all our service providers and are always looking for improvement. We assure an irreproachable quality of service. With us, the spirit of partnership prevails.