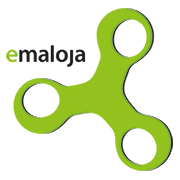 E-logistics rhymes with e-commerce
Selling a product is one thing, managing its logistics is quite another.
We store your goods in our large storage areas and manage the flow of your orders.
This allows costs reduction by maintaining minimum stocks, or even zero with cross-docking.
Our e-logistics service takes care of your products' distribution, as well as goods returns, within the allotted time-frame, in Switzerland, Europe and throughout the world.
Our services include
Procurement
Storage
Picking-Crossdocking
Inventory Management






Orders Reception and Preparation

Packing and Packaging

Returns Management and After-Sales Support






Customs Clearance
Worldwide, Express and Secure Transport
Traceability Management





Information System
All flows are processed by computer through our WMS (Warehouse Management System)




Do not hesitate any longer. Contact us and together we will analyze which solution is best suited to your needs.